CLEARANCE PRODUCTS - BUY WHILE YOU CAN - WHEN THEY'RE GONE, THEY'RE GONE!!!

To see our Clearance lines & great prices, please Register with us or Login to your existing account.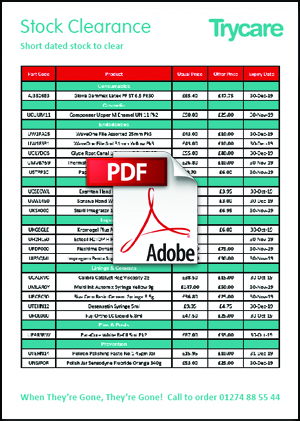 Download this PDF of clearance products, listed by date order, that are due to soon expire.
Please call your local Area Sales Manager or 01274 885544 to discuss prices. You will find us very generous!