Congratulations to Clare & Charlie
Congratulations to Clare & Charlie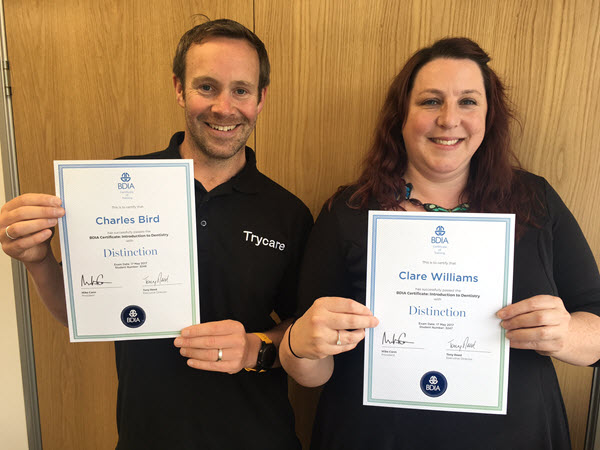 Trycare continues to grow it's business and slowly but surely take market share.
There are numerous reasons for this but one is our complete commitment to building up a brilliant team and upskilling them whenever we can.
Clare & Charlie are shining examples of this and we're very proud to highlight their success for completing the BDIA Introduction To Dentistry exam, with distinction!
When customers call, they can be assured that we know what we're talking about.
Well done Clare & Charlie!!!