Looking Good & Feeling Great >
Looking Good & Feeling Great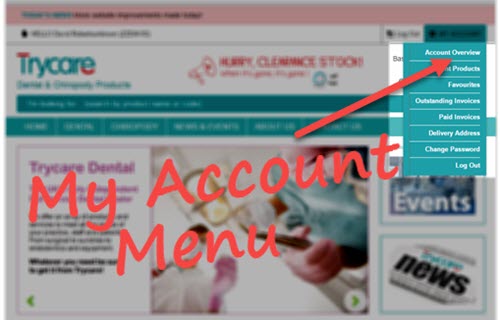 We've been hard at it over the past month or so and have made lots more important changes to the site.
We listen to everything you say and are driven to make the site the most user-friendly site in the industry - and we mean it! So please do keep your ideas coming...
We're now developing other features for you, but some of the new ones completed include:
MY ACCOUNT - all the tools like Favourites, Recent Products, etc constantly at your fingertips. Please note that we recently changed banks and our new bank account details can be found in the My Account area too.
ADD ALL TO BASKET in Recent Products & Favourites - you can now work your way up or down the lists to add quantities for each product, then add them to your shopping cart in just 1 easy click. Look out for the ADD ALL TO BASKET buttons!
SPECIAL OFFERS page - grab yourself a bargain!
CLEARANCE page - but be quick, when they're gone they're gone!
TODAY'S NEWS - at the very top of the site with things you really need to know about!
PRODUCT SEARCH - much faster & with better results.
Not only does the website look and feel better, we've built all kinds of widgets, tools and improvements to make your life so much easier. The next lot of developments include:
The shopping cart process will be less cluttered and faster to checkout.
The order delivery page will be even easier for those with multiple delivery locations.
Lots more product information pages are being added on a weekly basis and these give much better content than we've ever had before, including video.