To Rest Is Not To Conquer >
To Rest Is Not To Conquer...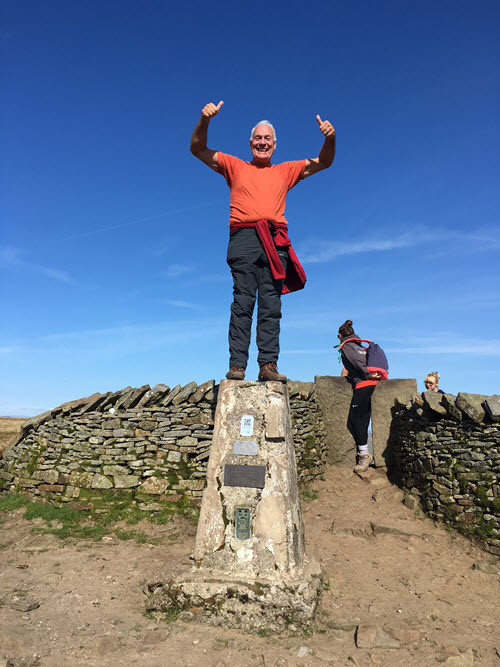 That's the mantra of Trycare CEO, Phil Mathers taking on the 3 Yorkshire Peaks as well as his mission of preparing the company for further growth
Phil climbed the 3 Peaks in September 2016 as a personal goal and to "blow away a few cobwebs and to do it all within 12 hours - that's the famous challenge", said Phil.
"I've completed them before , but not for some time so with such lovely weather planned, I just had to seize the moment and hope I could still do it".
He was accompanied by David Robertson-Brown, Trycare's Digital Marketing Manager.
The trip was taken as Trycare makes numerous internal changes, the restructuring of teams and the creation of new systems to better compete with much larger companies.
"It was good to go and get some fresh thinking time away from the hustle and bustle of a normal working day. Everyone in the company is working so hard, dealing with customers and all doing a fantastic job. I'm so proud of them. We're challenging every way we do things, exploring lots of new innovations and simply making things better. It's a very exciting time in our history" said Phil. "And I keep thinking of the saying 'To Rest Is Not To Conquer' and this pushes me on to getting things done and to somehow getting up these mountains!", he continued.
"The photograph shows Phil on top of the trig point of Whernside, the 2nd peak & the highest point in Yorkshire!"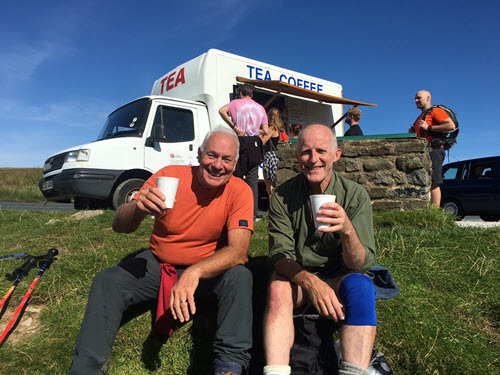 Okay, so it's not the Himalayas, but that sweet tea was very welcome!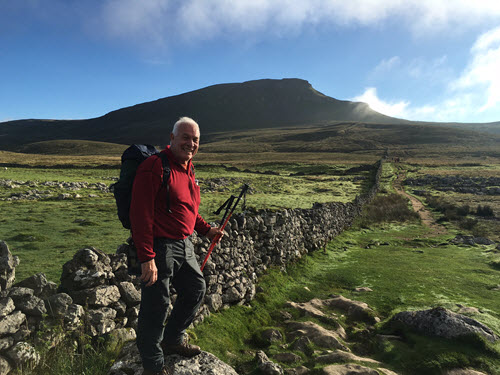 Pen-Y-Ghent looming in the background. You just know it's going to hurt!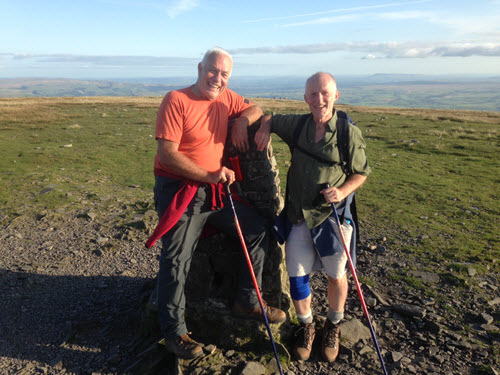 Done it!
On top of Ingleborough, the 3rd peak.
The pair completed the 3 Peaks in 11 hours 30 mins and thanks to the ace Trycare chiropody team supplying some brilliant products, both were blister-free (thanks Irene & Jo!).