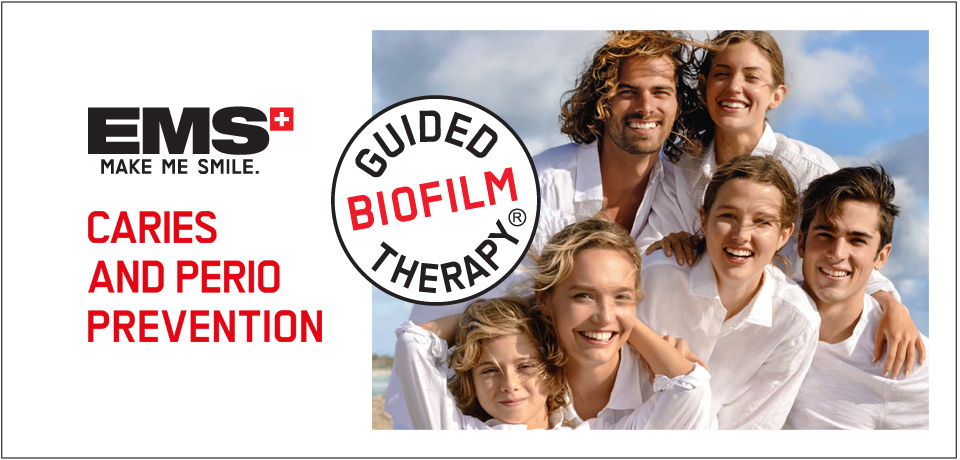 EMS Dental Guided Biofilm Therapy®
EMS Dental (Electro Medical Systems) is a Swiss company providing a systematic process with state-of-the-art equipment and training to eliminate biofilm on teeth, implants and soft tissue, to prevent caries and periodontic conditions.
Guided Biofilm Therapy® (GBT) consists of 8 treatment protocols based on individual patient diagnosis and risk assessment in order to achieve optimal results. The treatment is given in the least invasive way, with the highest level of comfort, safety and efficiency. It is proven by scientific evidence.
To engage patients in the treatment process and aid discussion, the biofilm is disclosed with a dye solution. This helps the patient understand the extent of the work required and also acts as a guide to the clinician during tooth cleaning. Biofilm and early calculus are then easily removed with AIRFLOW® and PERIOFLOW®, supra and subgingivally and if needed, debridement is followed with PIEZON® PS NO-PAIN piezoceramic instruments.
In association with EMS and The Swiss Dental Academy, we also host GBT Masterclasses. To find a Masterclass near you, search down our Events page, shown in date order.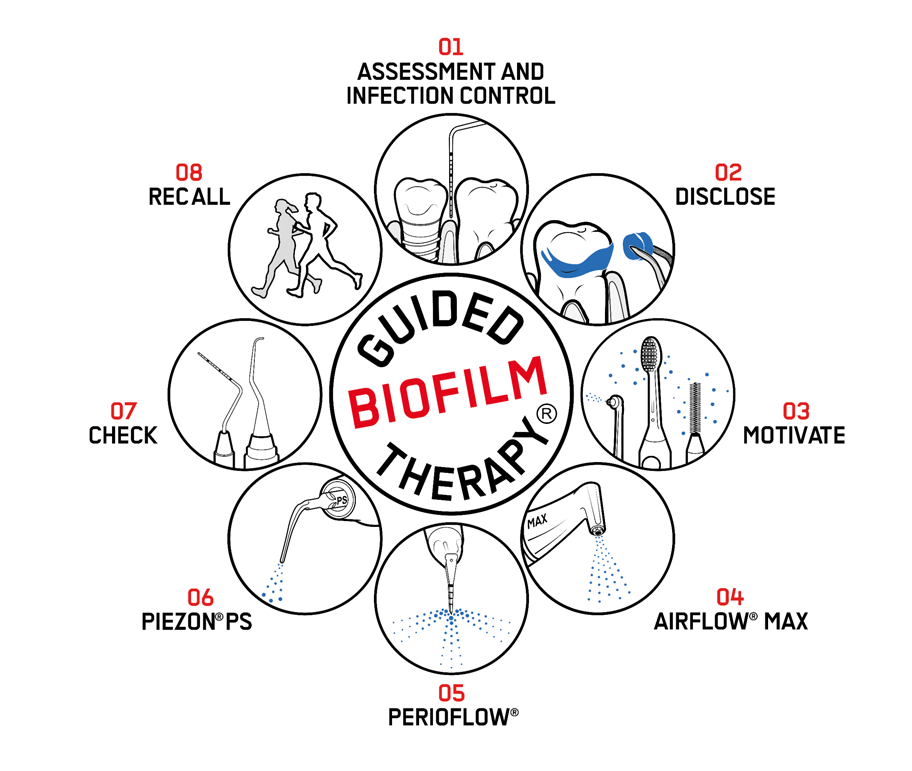 AIRFLOW® Powder PLUS for sub and supragingival treatment
FREE EMS Dental Guided Biofilm Therapy® promo video!
Want a FREE GBT promo video, worth £££? We're giving them free of charge to all of our GBT customers as a little thank you! It will contain your own contact details and can be used in your waiting room, website or social media.