BioMinF Toothpaste Case Study Winner
Cara Wins BioMin's Clinical Case Study Award 2018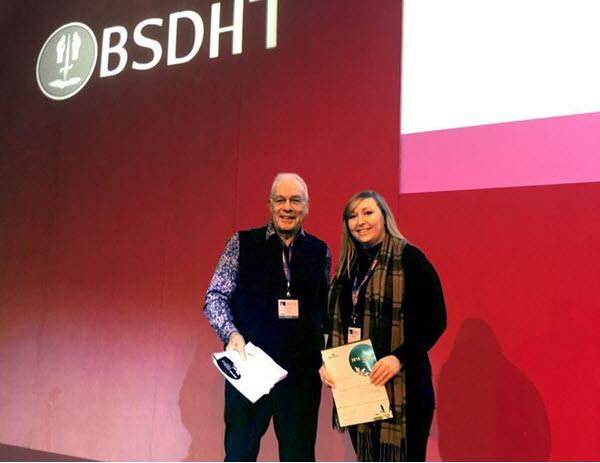 Congratulations to Cara Green of Romford, Essex who scooped the top prize in BioMin's Clinical Case Study Award 2018.
The judging panel was Prof Robert Hill, Dr David Gillam and Dr Marina Harris who agreed Cara's study was well laid out and structured, an attractive presentation and well referenced. You can download it here.
As well as kudos and exposure for winning, Cara was presented with a certificate and set of top quality instruments, kindly donated by Hu Friedy.
The runners up, who also presented very good quality case studies were Gulag Singh of Huntingdon and Felicity Heath of Bournemouth.
The competition was also launched in Lithuania and the winner, Viktorija Butrimaviciene, was sponsored by BioMin Technologies Ltd to spend the weekend at the Oral Health Conference & Exhibition in Telford.
Certificates were presented by Phil Mathers (pictured), CEO of Trycare Ltd who are the UK distributors of Biomin toothpaste.